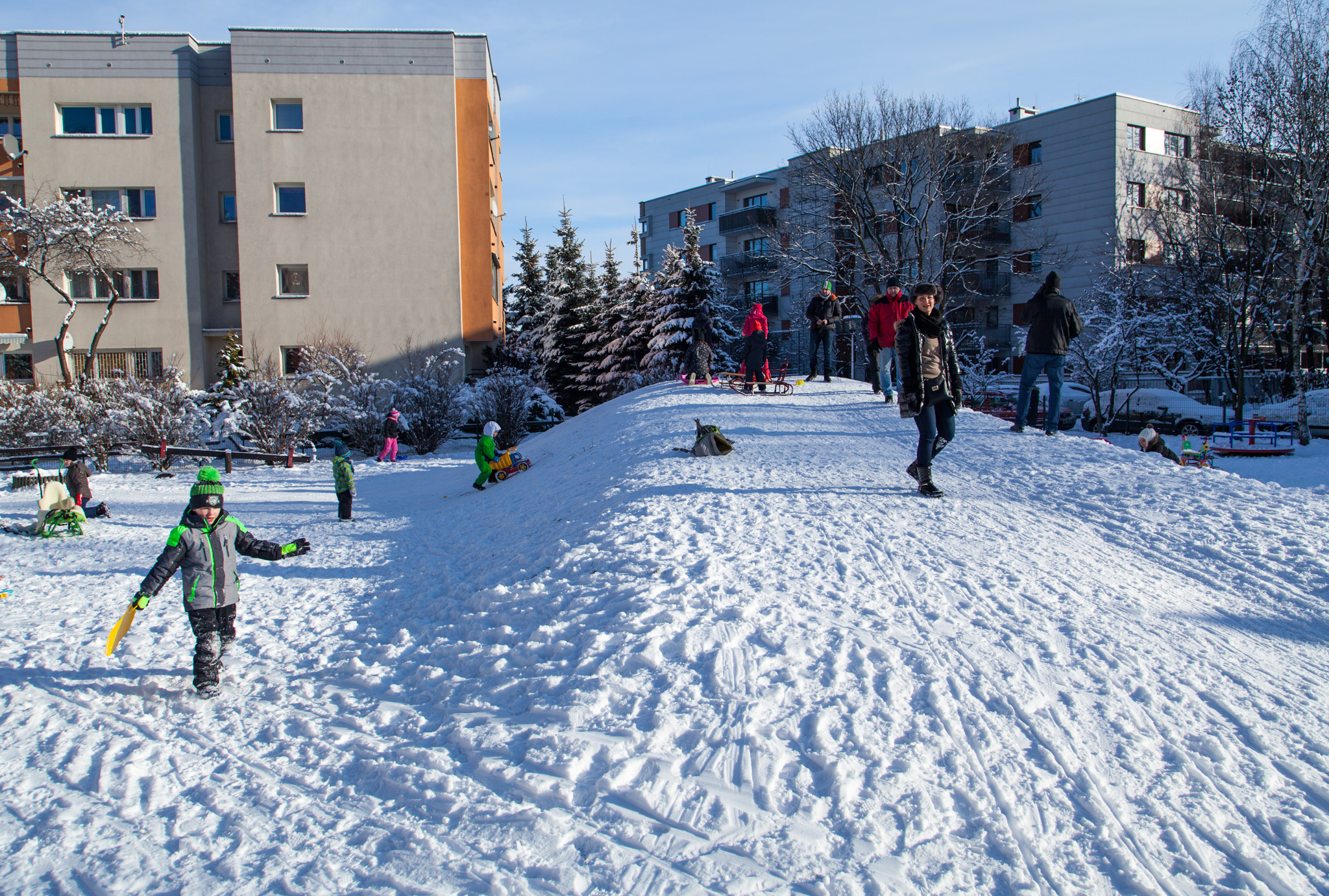 Before I had a child I never realised how fortunate I was to have grown up in a quite hilly city like Göteborg. Warsaw is almost completely flat, which from a biking point of view might be advantageous, but which leaves children in search of a good hill for sledging somewhat disappointed. Playgrounds frequently have a small artificial hill that will serve as the local alternative for alpine adventures. But proper hills are few and far apart, and even those are generally artificial.
Closest to our home in Sadyba is Kopa Cwila in Ursynów. It's about 20 metres high and was made from earth dug out when the surrounding roads and housing estates were built in the 1970ies. Allegedly it also contains a pile of prefab units that were damaged in transport. In winter it's always full of Varsovians with skis, sledges or just sliding on their bums. On the other side of Warsaw, in Ochota, we find Górka Szczęśliwicki, a 44 meter high pile of gravel from wartime Warsaw with a proper ski slope and two ski lifts. Also Górka Moczydłowska (20 m) in Wola used to have a ski lift, but it was removed in the 1980s.
Natural slopes can be found along the Vistula escarpment which gives a 10-20 metre height difference between the lower and upper city that I have to scale every morning with the bike. Several parks lie along the escarpment, most famously Łazienki, where sledging is not allowed. Today, we were in Morskie Oko, where the slope of almost 10 metres gives a bit more thrill for our Max than the playground at home.